The Calm Before the…Release
The word CALM is probably really inaccurate. I'm going to break down that phrase in the title so you understand what it really means to have a new book released.
But first…YUM! (It's always good to keep the end rewards in the forefront of your mind. Motivation!)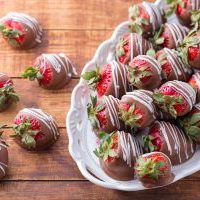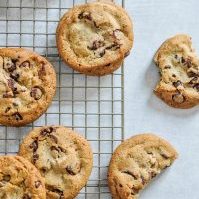 What happens during the CALM phase…
I write the book.
I set it aside for a few years because other writing projects (and distractions, like moving from Connecticut to New York and looking for new career, come up)
I finally pull the book back out and re-write it because there's a lot I've learned about writing in the last 17 years.
I edit and revise.
I edit and revise more… (repeat 15 times at least)
I go through critique sessions with my critique partners, Lorraine and Dot. They call me out on everything that doesn't make sense, everything that isn't believable, every part of the plot that hangs them up.
I edit and revise more… (repeat several times again)
The draft goes out to beta readers who don't read it like writers; they read the book like readers. They tell me what they like. They catch little errors that somehow slipped by. They tell me what they didn't like.
I edit and revise more… (repeat several times again)
Meanwhile, I contact a new cover designer who, thankfully, is fabulous to work with.
We exchange dozens and dozens of emails trying to work out the particulars of the cover, the title, the back copy, the formatting.
We edit and revise more…
We work on formatting issues.
We're finally satisfied with that part.
It's ready for publication!
THE RELEASE - Oh happy days leading up to it…
I have to let readers know that it's coming out soon. How do I do that?
I do a cover unveiling on Facebook. Over the course of a couple of days, I'll share the cover and the back cover copy.
I have a pre-release contest and give away lots of prizes because that's so much fun!
I share the release date with people
Send out some tweets
Share on Instagram
Have an "Ask the author" day on Facebook.
Market…market…market…
Eat chocolate-covered strawberries and warm chocolate chip cookies - because that's a great way to celebrate! (See pictures at the top!!!)
And, after all of this…I say lots of prayers and cross my fingers that readers will enjoy the book and encourage others to buy it, as well. I ask those readers to put a review on Amazon and Good Reads so others might find my book and be interested.
Keep phone handy so movie producers can contact me…. (Okay, there's nothing wrong with dreaming big, right?)
I guess there really is no calm before the release - and I've only shared a little here.
SO WHY DID I WRITE THIS BLOG? HINT…HINT…